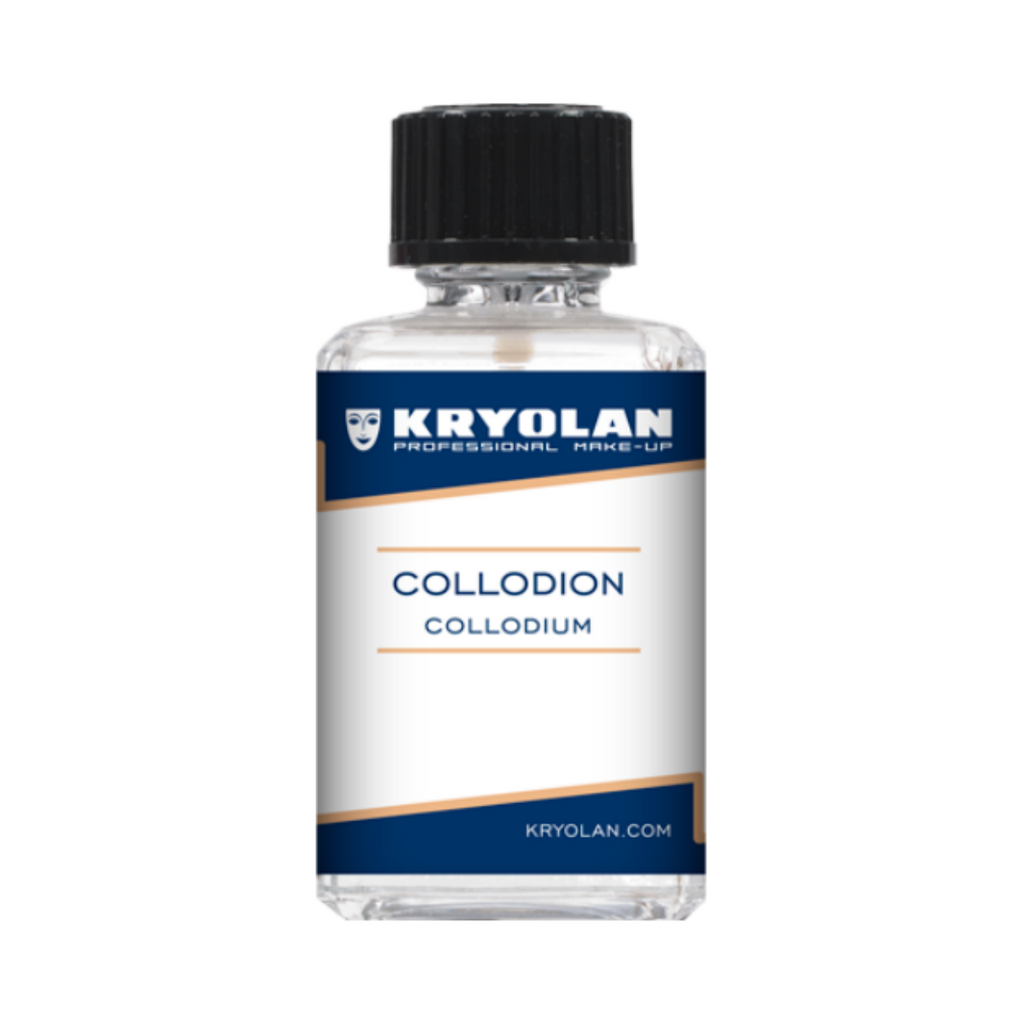 ---
Professional formula for creating realistic scar effects.
Clear liquid dries and puckers the skin.
Collodion contains ether and acts to degrease the skin.
Treat with cream that contains fat, and the skin should be protected from being stressed.
How to use this product:

Apply a thin line to "fleshy" skin. As the formula dries it will pucker the skin (if the skin is too tight, scar will not be as successful). For deeper scars, apply several coats after each previous one has dried. Remove gently by dissolving with isopropyl myristate or spirit gum remover.
To create an old scar, use a medium brown pencil and lightly put color down the middle. Use a brush to spread and soften the color. To make a fresher scar, apply a pink color and then brush out. This will also eliminate any shine.

For topical use only. Not recommended for use on sensitive skin or sensitive areas of the face. Patch test a small area, if irritation occurs discontinue use. Flammable, keep away from flame. Use in well ventilated area. Keep out of reach of children.
---
Share this Product